VIDEO SORVEGLIANZA E PROTEZIONE DEI DATI PERSONALI: con Vipris non è più un problema!
Vipris
VIPRIS s the software designed to facilitate Privacy consultants in the execution of the various formalities required by the General Measures of 8 April 2010 in the field of Video surveillance and the protection of personal data.
Through guided and intuitive passages, VIPRIS will allow you to map the network of cameras installed in the area under video surveillance and to generate the documentation required by the regulation that will be customized for the company taken into consideration:
Video surveillance system plan;
Signs and notices to be displayed;
Information to data subjects pursuant to Art. 13 of Legislative Decree196/2003;
Letter of appointment of the Data Processor;
Letter of appointment of authorized operators and system administrators;
Other specific documentation, if provided (e.g. minutes of trade union agreement).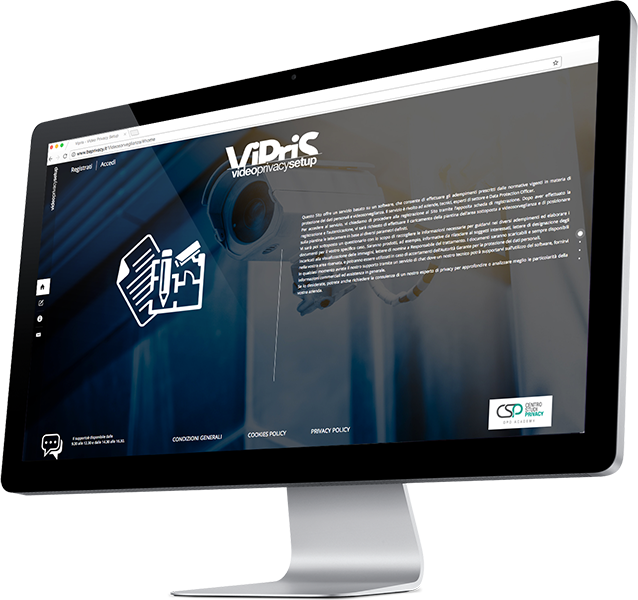 Richiedi la demo
Vipris
Vipris
Vipris
ora!